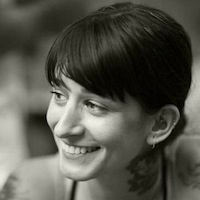 Filed by Jessie Dean Altman

|

Sep 30, 2016 @ 9:01am
Political pundit and confirmed non-Donald Trump fan Megyn Kelly had Clinton supporter Krystal Ball and spokesman for the leading pro-Trump super PAC Carl Bigbie on her Fox News show to discuss Trump's complete refusal to stop trying to tell women what size their bodies should be. Case in point: former Miss Universe Alicia Machado, who Trump allegedly referred to as "Miss Piggy" when she gained 40 pounds after winning the crown in 1996.
https://www.youtube.com/watch?v=V1trmzUWMpM
The smart move for Trump would have been to simply apologize, but Trump's not a man given to smart moves. Instead he decided to double down on his stance, saying on Fox & Friends the day after the debate in which Hillary Clinton brought it up that Machado had "gained a massive amount of weight" and "it was a real problem."