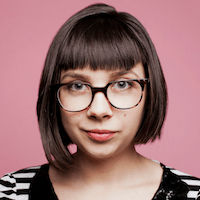 Filed by April Lavalle

|

Oct 27, 2016 @ 10:16am
Entertainment Tonight is reporting that Fox News political commentator Megyn Kelly will serve as Kelly Ripa's co-host for Live! With Kelly the day after the election.
Grab your popcorn, folks. This is going to be a good one.
The respective Kellys are scheduled for November 9th, literally hours after we elect a new [resident, and no matter which way this election goes, there will be plenty to talk about. Kelly, who hosts the hard-hitting political news show The Kelly File, will join Ripa on Live!, where they generally talk about dogs in Halloween costumes and celebrity gossip.
Kelly found herself at the center of controversy after asking Donald Trump a question about his long, documented history of sexism while moderating the first GOP debate last August. After the debate, Trump accused Kelly of viciously going after him, famously saying, "There was blood coming out of her eyes, blood coming out of her wherever." Point proven.
He then continued the anti-Kelly vitriol on Twitter. Here are just a few examples.
Why does @megynkelly devote so much time on her shows to me, almost always negative? Without me her ratings would tank. Get a life Megyn!

— Donald J. Trump (@realDonaldTrump) February 17, 2016
Watching other networks and local news. Really good night! Crazy @megynkelly is unwatchable.

— Donald J. Trump (@realDonaldTrump) March 16, 2016
Kelly continued to call out misogyny amongst her conservative colleagues, accusing Fox News' Roger Ailes of sexual harassment and recently slamming Newt Gingrich for saying that she is "fascinated by sex" on her show. By calling out the years of sexism spewed by her male counterparts, Kelly alienated herself from her right-wing audience. Some speculate that her agreeing to appear on Live! may be a sign that she is purposely distancing herself from Fox.
Looks like the day after Election Day may be just as interesting as Election Day itself, pending the world doesn't end before then.