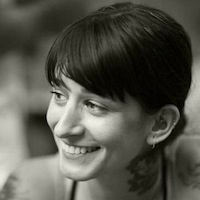 Filed by Jessie Dean Altman

|

Apr 17, 2017 @ 12:02pm
Donald Trump may be President of the United States but that doesn't mean he knows the proper way to stand during the singing of our national anthem. Luckily for him, his wife Melania was right by his side, ready to remind him that your hand goes over your heart.
Maybe Donald and Melania Trump have practiced this in the past, and he just needed a quick refresher. One can imagine their conversation during the trial run: "Okay, honey, your hand goes over your heart. No, not my heart, YOUR heart. Nope, other side. Good, there you go! Now just remember to keep it there during the whole song…don't let it wander off, God only knows where it'll end up."
As usual, Twitter had a bit of fun with Trump's national anthem confusion.
@DaniellaMicaela If you see a longer version of the video. you realize that Trump had to check where his heart was...

— gautama49 (@gautama49) April 17, 2017
To be fair, it probably IS pretty hard for Donald Trump to find his heart.