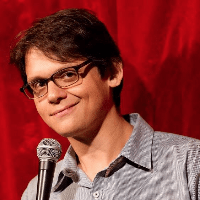 Filed by Matt Nedostup

|

Mar 26, 2015 @ 12:05pm
Members of Congress recorded a video where they read mean tweets written about them.
Last night was the 2015 Radio & Television Correspondents Associate Dinner in Washington D.C. The annual event gives politicians and the news media a chance to poke fun at themselves in a controlled, scripted way. In that spirit, several members of Congress appeared in a video for this year's dinner in which they read mean tweets that had been written about themselves. The tweets were pretty tame, but the reactions made it worthwhile.
"Mean Tweets" is a popular recurring bit on Jimmy Kimmel Live, but I doubt they mind the RTCA copying it. After all, John Boehner, Nancy Pelosi, Kevin McCarthy, and Bernie Sanders are pretty big gets, but Kimmel got President Obama.