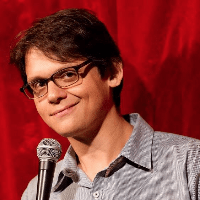 Filed by Matt Nedostup

|

May 09, 2017 @ 10:49am
On Monday, as former Deputy Attorney General Sally Yates testified to Congress about the scandal surrounding disgraced National Security Adviser Michael Flynn, President Donald Trump (who fired Yates after she warned him about Flynn's Russian connections) kept himself busy by criticizing the hearings on Twitter. This particular tweet made an especially deep impression.
In a rare example of regret, President Trump later deleted the tweet—not because he realized he was undermining the legislative branch or incriminating himself in the investigation, but because he realized he had made a typo. He meant to write "W.H. Counsel," not "Council."
Lots of Twitter users pointed out the president's mistake, but none of them did it with more gravitas or shade than the official account of the Merriam-Webster Dictionary, which has become known for its social media clapbacks recently.
Okay, fine. We weren't going to do this, but here you go.

— Merriam-Webster (@MerriamWebster) May 8, 2017
counsel: ⚖ a lawyer appointed to advise and represent in legal matters
council: 🙋an assembly or meeting for consultation or discussion

— Merriam-Webster (@MerriamWebster) May 8, 2017
Trump didn't take the bait from this inspired bit of trolling, but he did delete his tweet and replace it with an edited version.
Ask Sally Yates, under oath, if she knows how classified information got into the newspapers soon after she explained it to W.H. Counsel.

— Donald J. Trump (@realDonaldTrump) May 8, 2017
By then, however, the damage was done.
As always, those Merriam-Webster eggheads basked in the attention.
Welcome to 2017, where people around the country rally behind a dictionary to make fun of the president.