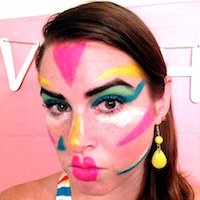 Filed by Ashley Bez

|

Aug 25, 2015 @ 1:05pm
This short documentary is a thoughtful portrait of the people Donald Trump doesn't want in America.
Ricardo Aca is an undocumented Mexican immigrant who has lived in Bushwick, Brooklyn with his family for almost ten years. He attended high school and college, and now he works two jobs in New York. One of those jobs is at the Trump Hotel in Soho, meaning he works for the swirling hair-ball of hate named Donald Trump, who once said this about Mexican immigrants:
"When Mexico sends it people, they're not sending their best. They're sending people that have lots of problems. They're bringing drugs, they're bringing crime, they're rapists."