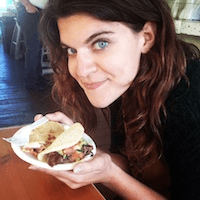 Filed by Kelsey Solywoda

|

Nov 09, 2016 @ 9:49am
I think it's safe to say that America was shocked last night to learn that Donald Trump would be its next president. We are a resilient nation, so the good people of the internet are already looking ahead to 2020. Twitter is being flooded with requests for the current FLOTUS/goddess Michelle Obama to run for president in 2020. Think they can guilt her into it? Come on, Mrs. Obama. You don't want to let all these people down do you?
One good thing will come of this...in four years time Michelle Obama will be the first black female POTUS. Start visualizing now peeps! 💪🏻🙏🏻

— Magda Szubanski (@MagdaSzubanski) November 9, 2016
Michelle Obama Vs . Kanye West for 2020 Presidential Election MARK MY WORDS

— Jay / Squidz ⁶ (@SQUlDZ) November 9, 2016
Dear @MichelleObama, I know you wanted to be done with the White House but we're going to need you to run for president in 4 years.

— ERIC BALFOUR (@ERICBALFOUR) November 9, 2016
So......we may have to start gearing up for Michelle Obama to run in 2020, can we get that campaign started now #Michelle2020

— IG: @TamiRoman (@TamiRoman) November 9, 2016
Only positives from Trump's win: Michelle Obama's campaign gets moved up to 2020 and South Parks' episode tonight is going to be amazing

— Tanner Morris (@DavidTMorris51) November 9, 2016
Look, Michelle, I know you said you wanted out of the White House, but the people (or at least, the people of the internet) have spoken. Start those campaign bus engines! See you in 2020!