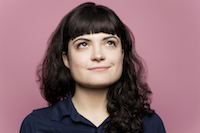 Filed by Jaime Lutz

|

Dec 10, 2015 @ 4:05pm
America's PTA mom First Lady of the United States Michelle Obama teamed up with Saturday Night Live comedian (and Barack Obama impersonator) Jay Pharaoh for a music video that they released through CollegeHumor today, in which they encourage high school students to go to college. And it feels like something you'd watch in D.A.R.E.
It's part of the First Lady's "Reach Higher" initiative. Remember when, in 2008, when people in all seriousness compared Michelle Obama to Angela Davis? If only she had released this video then! All rumors of her political radicalism would have turned to dust.