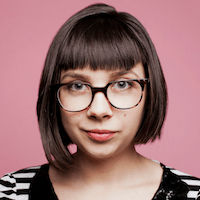 Filed by April Lavalle

|

May 05, 2017 @ 12:59pm
Former Arkansas governor and current blathering old man Mike Huckabee likes to make jokes on Twitter. There is only one problem— he really sucks at it.
In his latest attempt, Huckabee tweeted out this purposely distasteful "joke" about Cinco de Mayo, a Mexican holiday that commemorates the Battle of Puebla on May 5, 1862.
For Cinco de Mayo I will drink an entire jar of hot salsa and watch old Speedy Gonzales cartoons and speak Spanish all day. Happy CdMayo!

— Gov. Mike Huckabee (@GovMikeHuckabee) May 5, 2017
Okay, so Huckabee is very obviously trying stir up controversy with broad stereotypes about Mexicans for no other reason than to just be an ass. Makes you long for the good ol' days when politicians at least pretended not to be racist, doesn't it?
Luckily, people on Twitter (who are actually funny) had some pretty good rebuttals to Huckabee's unfunny tweet:
@GovMikeHuckabee stick to celebrating your people's culture of wearing khakis from Sears and taking rights away from minorities.

— Dan Ozzi (@danozzi) May 5, 2017
@GovMikeHuckabee Aw Mike, you're attempts at humor fail almost as miserably as your attempts to run for president!

— Arnold "Hap" Emerson (@HapEmerson) May 5, 2017
Although Cinco De Mayo is observed to commemorate an unlikely military defeat over French forces in 1862, many Americans mark the holiday by wearing racially insensitive costumes, guzzling alcohol and eating inauthentic Mexican food at chain restaurants. Nowadays, many like to exploit Mexican culture as they chant "build a wall!"
The irony.
.@GovMikeHuckabee U gonna tweet on Black History Month that you'll eat watermelon & watch Amos & Andy? Ur casual racism here is astounding.

— Kurt Eichenwald (@kurteichenwald) May 5, 2017
@GovMikeHuckabee Idiot. America wakes up every day laughing at and mocking you. Even after you're long gone, you'll be remembered as a bigoted joke.

— Julie Silver (@JulieAnnSilver) May 5, 2017
Remember when we thought things couldn't get weirder than this Cinco de Mayo tweet?
Stick to politics, Huckabee. Oh wait, you were no good at that either.
Maybe just go away?