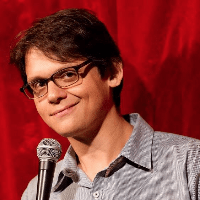 Filed by Matt Nedostup

|

May 10, 2017 @ 12:23pm
On Wednesday morning, Arkansas Governor-turned presidential candidate-turned Twitter troll Mike Huckabee tweeted one of his infamous knee-slappers poking fun at liberals and the media. In this one, he mimicked his idol Donald "Fake News" Trump in mocking CNN. Unfortunately, he didn't proofread the tweet before he send it out.
CNN now stands for Cardiac Care Network because their ppl are having heart attacks over Trump doing what Dems once demanded-fire Comey.

— Gov. Mike Huckabee (@GovMikeHuckabee) May 10, 2017
People noticed.
@GovMikeHuckabee The amazing thing is that I know you hit send on every single one of these tweets thinking you've done a killer job

— Anna Merlan (@annamerlan) May 10, 2017
@GovMikeHuckabee Wait. That would be CCN. Is that the funny part, that you can't spell and aren't funny?

— Michael McKean (@MJMcKean) May 10, 2017
@GovMikeHuckabee Huckabee is an acronym for "hey u guys can't you tell I wasn't made for comedy?"

— A͜͞͏.͜͏̕ ̴̨͏̀K̷oford (@apelad) May 10, 2017
@GovMikeHuckabee it's a terrible feeling when you think you have a great joke then realize much later you completely fucked it up.

— bob clendenin (@bobclendenin) May 10, 2017
Of course, professional comedians like Huckabee know that bombing is just part of the job. Especially when you're not funny and you can't spell.