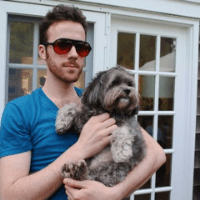 Filed by Miles Klee

|

Nov 20, 2016 @ 12:40pm
Another day, another failure to coordinate messaging between the president- and vice president-elect. Even as Donald Trump continued the very important business of blasting Saturday Night Live and demanding that the cast of the "highly overrated" Hamilton apologize for asking Mike Pence to respect their rights, Pence himself was defending their message on Fox News Sunday.
"I know this is a very disappointing time for people that did not see their candidate win in this national election. I know that this is a very anxious time for some people," Pence said. "My daughter and I and her cousins really enjoyed the show. Hamilton is just an incredible production and incredibly talented people. It was a real joy to be there." He also "wasn't offended" by the cast's appeal at the curtain call, or the audience's booing as he entered the theater: "I nudged my kids and reminded them, that's what freedom sounds like," he said.
The cast and producers of Hamilton, which I hear is highly overrated, should immediately apologize to Mike Pence for their terrible behavior

— Donald J. Trump (@realDonaldTrump) November 20, 2016
Will Trump and Pence ever agree, even about something as simple as the right to free speech? Do they even talk? And why didn't Pence Instagram his playbill?