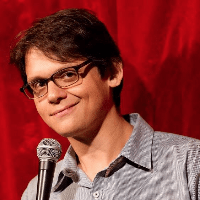 Filed by Matt Nedostup

|

Mar 03, 2016 @ 12:20pm
On Thursday morning, former Massachusetts Governor Mitt Romney took the stage at the University of Utah in Salt Lake City to deliver a dire warning to the Republican Party about the dangers of nominating Donald Trump for president. Good old Handsome Mitt didn't hold back, insulting Trump's record, his failed businesses, and every aspect of his personality. To paraphrase, Romney suggested that nominating Trump would be a disaster of Romneyesque proportions.
As usual, comedians and commentators on Twitter were watching the speech, hunched over their keyboards with anticipation to make fun of both of these extremely mockable politicians. Here are the best reactions they came up with: