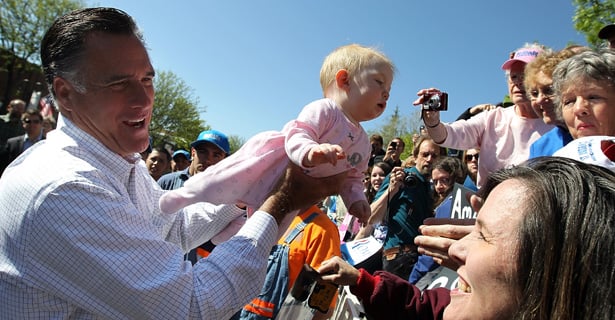 I'll bet you $10,000 I can throw this baby to her mom without looking.
Mitt Romney wants you to know he will be a sure hand on the economy, a sure hand holding it out over an abyss while he chuckles. Mitt Romney wants you to know that while he was at Bain he took hold of fragile companies; some of them grew up to be big and strong, some just falled. We need a President willing to take risks. A President willing to think big. A President willing to take someone else's baby and play 'airplane' with it in state after state.

"There is nothing more magical than the feel of a baby's ribcage in your hand."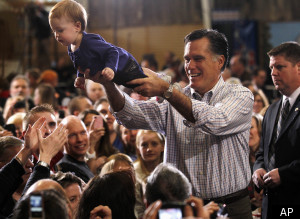 "I value life so much, I'm auctioning off this baby. $20 to the crying mom, who can top it?"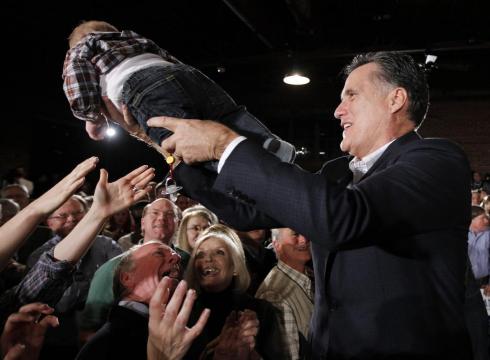 "Sold! To the childless couple in the back. See, the free market works, folks."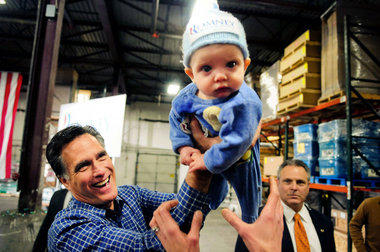 "Your baby is like the economy, and my hands are the government; stopping him from flying."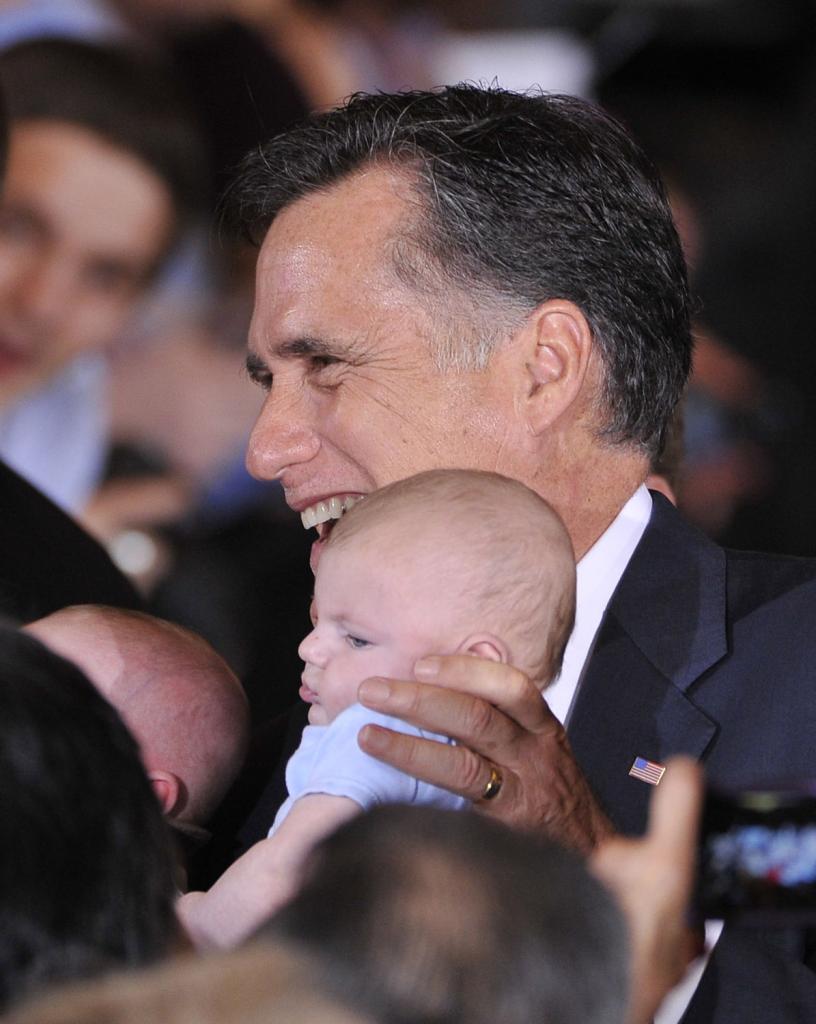 "HA HA HA! I HOLD HIS LIFE IN MY COLD, UNFEELING HANDS!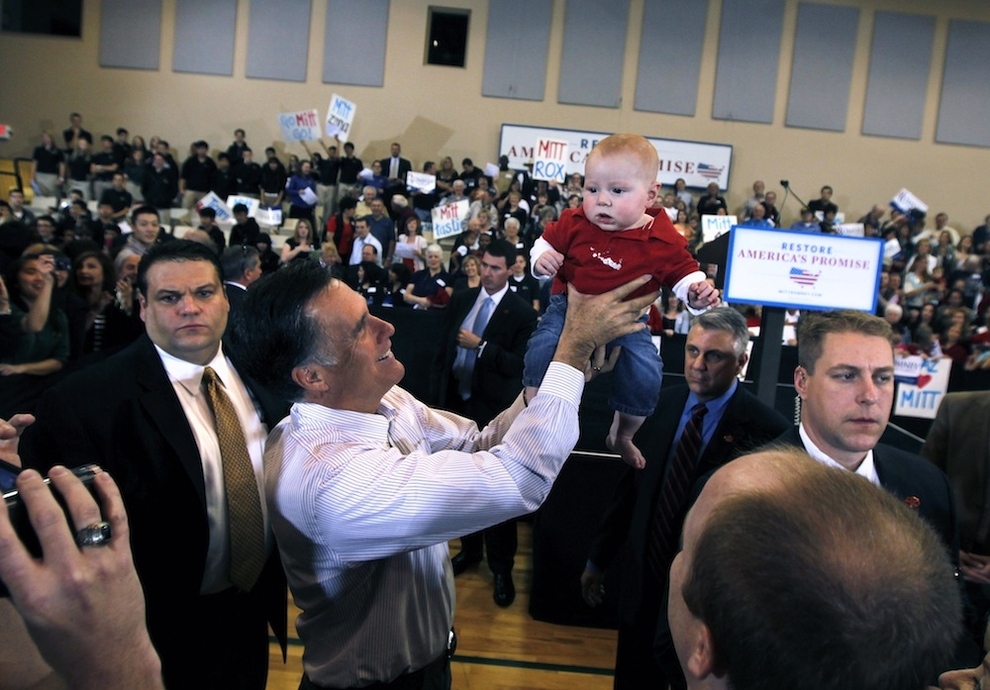 "What an adorable little corporation!"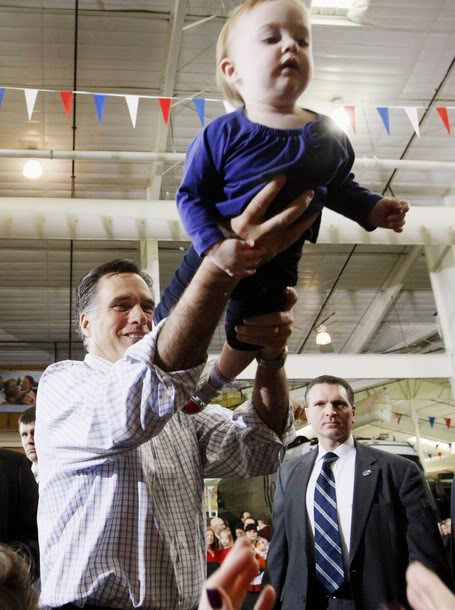 "Ok, how do you think I should handle this 7-10 split?"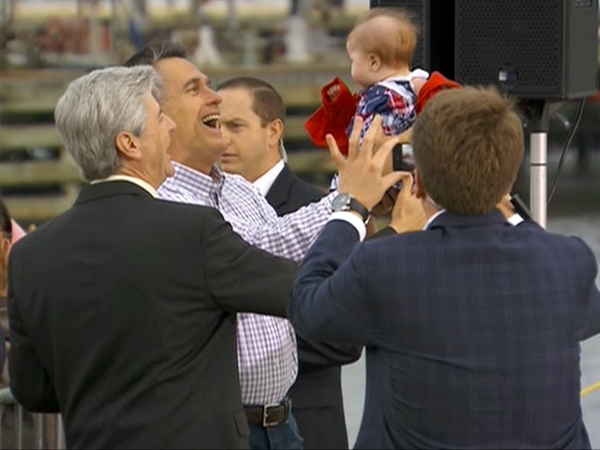 "Ha! Look how his hair flutters right next to these deafening speakers."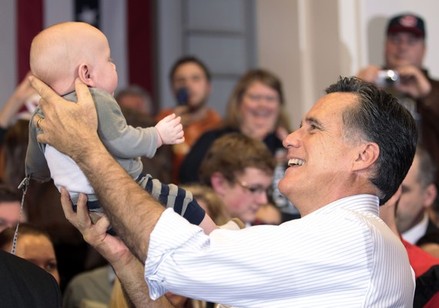 "It's the chosen one! Just kidding, no one in this room is special."

"I should just tie you to this sign and use you as an adorable kite!"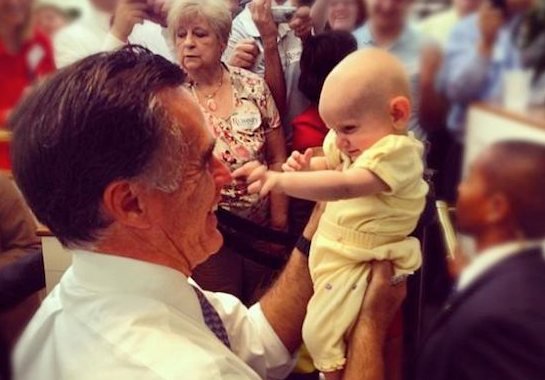 "Hahaha, you think you're allowed to touch one such as I."