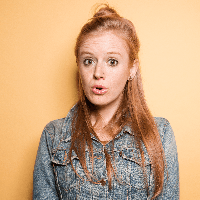 Filed by may wilkerson

|

Jul 07, 2016 @ 11:34am
A police officer has bravely spoken out about police brutality, and you will want to hear what she has to say. Following the July 5 killing of Alton Sterling by police in Baton Rouge, Louisiana, there has been noticeable silence from one group: the police force. This "blue wall of silence," an unwritten rule that police refuse to condemn one another's actions no matter how egregious, was called out yesterday on air by Hot 97 radio host Peter Rosenberg.
Then, someone shattered that blue wall. Nakia Jones, a police officer from Warrensville Heights, Ohio, took to Facebook Live yesterday to record her reaction to the video of Sterling's death. The 37-year-old father of three was fatally shot on Tuesday while selling CD's outside a Louisiana convenience store.