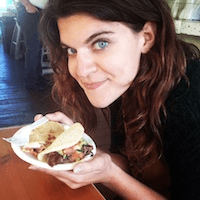 Filed by Kelsey Solywoda

|

Oct 26, 2016 @ 9:52am
In the sea of poo poo that is the 2016 presidential election, Fox News' Megyn Kelly has been a bright beacon of no-nonsense, journalistic hope. Kelly had a particularly whiny Newt Gingrich on her show Tuesday to discuss the state of the Trump campaign. When Kelly brought up some facts and figures that Gingrich didn't like, he started to get defensive, dodging questions and throwing around accusations of "media bias" against Trump. Kelly would have none of that shit.
The first part of the interview has Gingrich trying to pivot Kelly's questions about polls that show Clinton leading Trump to focus on specific areas of the country where Trump is doing well. (And what does Kelly do? SHUT HIM DOWN.) But things really got good later in the interview when Kelly brought up the slow demise of the Trump campaign in recent weeks.
Gingrich blamed the media for the collapse of Trump's campaign. And when Kelly brought up the recent allegations indicating that Trump may be a "sexual predator," Gingrich threw the cable news equivalent of a temper tantrum.
"You can't say that. You could not defend that statement," he said, doing the traditional angry-old-man-finger-point. "Now, I'm sick and tired of people like you using language that's inflammatory that's not true!"
When Kelly calmly explained that the media is just covering the story of the Trump assault allegations, not taking sides on it, Gingrich accused her of being "fascinated with sex" and not caring "about public policy."
"I'm not fascinated by sex, but I am fascinated by the protection of women and what we're getting in the Oval Office," Kelly responded.
And when the time came to end the very pleasant conversation she was having with Gingrich, Kelly said in closing, "We're going to have to leave it at that, and you can take your anger issues and spend some time working on them, Mr. Speaker."
STRAIGHT FIRE. The world needs more Megyn Kellys.