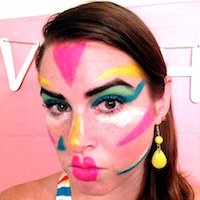 Filed by Ashley Bez

|

Jul 28, 2015 @ 4:07pm
President Barack Obama said that if he ran again, he could win a third term. But don't worry, HE IS NOT GOING TO DO IT.

"I'm just saying, I could do it." (Getty)
In a speech today at the African Union in Addis Ababa, Ethiopia, POTUS said the following:
"Africa's democratic progress is also at risk when leaders refuse to step aside when their terms end. Now, let me be honest with you, I do not understand this. I am in my second term. It has been an extraordinary privilege for me to serve as President of the United States. I could not imagine a greater honor or a more interesting job. I love my work. But under our constitution, I cannot run again. I can't run again. I actually think I'm a pretty good President, I think if I ran, I could win. But I can't... There's a lot I'd like to do to keep American moving, but the law is the law. And no one person is above the law."