After weeks of excitement and speculation spawned by that transcendent speech she gave at the Golden Globe Awards, an interview with her excellency Oprah Winfrey explicitly states whether or not she will run for president in 2020.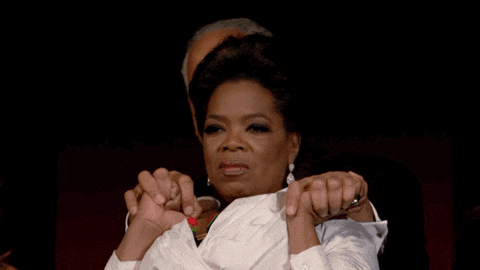 And...she isn't.
Oprah is on the cover of InStyle magazine this month, and was asked point blank whether she's packing up and moving to Washington.
"Why would I be president when I could be Oprah?" is not what she said, but it sure sounds like what she thinks.
"How do you feel when people say 'Oprah 2020'?" InStyle asked.
She answered:
[Laughs] I actually saw a mug the other day ... I thought it was a cute mug. All you need is a mug and some campaign literature and a T-shirt. I've always felt very secure and confident with myself in knowing what I could do and what I could not. And so it's not something that interests me. I don't have the DNA for it. Gayle—who knows me as well as I know myself practically—has been calling me regularly and texting me things, like a woman in the airport saying, "When's Oprah going to run?" So Gayle sends me these things, and then she'll go, "I know, I know, I know! It wouldn't be good for you—it would be good for everyone else." I met with someone the other day who said that they would help me with a campaign. That's not for me.
Incidentally, this interview was conducted weeks before her Golden Globes
Oprah made it official in her own magazine.
The electorate is understanding, and still can't believe there was such huge speculation in the first place.
Seriously, people want a president with actual governing experience this time.
Breitbart, for their part, is claiming this as a victory, assuming Oprah has a more sinister reason for rejecting the call than simply not wanting to.
RIP OPRAH 2020
January 7th, 2018 - January 25th, 2018