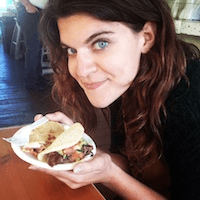 Filed by Kelsey Solywoda

|

Mar 17, 2017 @ 9:33am
Paul Ryan managed to offend all of Ireland when he appeared at the Washington, D.C. Friends of Ireland luncheon on Thursday - but not because of anything he said.
Irish journalist Naomi O'Leary shared this image from the event. As you can see, Ryan is holding a very sad-looking pint of Guinness.
I would be remiss not to also point out O'Leary's report that Mike Pence actually said, "Top of the morning," which warrants its own face palm. Let's all do it together.
One, two, three... face palm.
Great work, everyone. Now back to Paul Ryan's sad beer.
People on Twitter caught wind of O'Leary's photo, and the jokes started rolling in.
Others pointed out just how terrible Ryan's Guinness looked.
Paul Ryan's Guinness looks like my first Guinness -- from a can I found in my aunt's unairconditioned basement in the dead heat of summer pic.twitter.com/Mq4hnToMnN

— Kelly (@kellendria21) March 16, 2017
Not sure about Pence, but Ryan has definitely given up any chances to be allowed to enter Ireland ever again... https://t.co/1oZxCU83fh

— Matteo Lanzafame (@MatteoLanzafame) March 16, 2017
This is definitely a man who's never had to hold a Guinness while watching his Premier League team break his own heart in a pub at 6am. https://t.co/ZwITP4rbvD

— Damien Sorresso (@EBADTWEET) March 16, 2017
Naturally, people started to reminisce about happier times, when America was a nation led by politicians who knew the proper way to drink a Guinness.
A St. Patrick's Day tribute to a great Irish-American president (seen here illustrating to Paul Ryan how a pint of Guinness ought to look) pic.twitter.com/qQEjtssV0B

— Cormac (@realcormacbroeg) March 17, 2017
Many Irish people were deeply offended, leaving us to wonder what this will mean for the future of Ireland-US relations.
Ireland, we sincerely apologize.