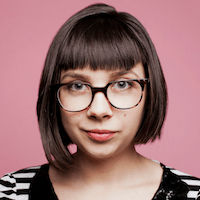 Filed by April Lavalle

|

Jul 18, 2016 @ 3:15pm
Here's a fun game: look at this selfie House Speaker Paul Ryan took with these Capitol Hill GOP interns. What do Paul Ryan and 98% of these young Republicans have in common? Hint: you may want to wear shades, and not just because their futures are so bright.
Notice anything? Any similarities? Does looking at this picture make you want to slip on a pair of Ugg boots and watch a Wes Anderson film? Are you suddenly concerned about sunscreen and Taylor Swift's emotional state? Yeah, there are a lot of white people in this picture. Twitter definitely noticed.