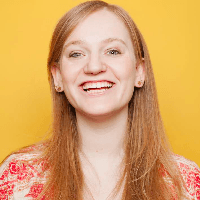 Filed by Orli Matlow

|

Jun 07, 2017 @ 3:07pm
Tomorrow, former FBI director James Comey will testify before the Senate Select Committee on Intelligence. This afternoon, the committee released Comey's prepared testimony—a seven-page document full of crucial details about his interactions with President Donald Trump. The meaty testimony includes an episode where Trump reportedly told Comey "I need loyalty, I expect loyalty."
Oh, and one other pee-ticular detail stands out. Comey wrote:
On the morning of March 30, the President called me at the FBI. He described the Russia investigation as "a cloud" that was impairing his ability to act on behalf of the country. He said he had nothing to do with Russia, had not been involved with hookers in Russia, and had always assumed he was being recorded when in Russia. He asked what we could do to "lift the cloud." I responded that we were investigating the matter as quickly as we could, and that there would be great benefit, if we didn't find anything, to our having done the work well. He agreed, but then re-emphasized the problems this was causing him.
Months after BuzzFeed published the salacious dossier and "golden showers" jokes poured down, Trump independently brought up "hookers in Russia" when speaking to Comey. And those words are to be entered into the congressional record tomorrow. History made!
Naturally, Twitter declared there could be only one possible conclusion: the pee tape is REAL.
Why is the president so concerned about the pee tape if he knows it couldn't possibly exist?

— Josh Barro (@jbarro) June 7, 2017
Comey approaches the Senate Intel committee & pulls out a 2000-era portable DVD player.

"Senators. Before we begin, the pee tape is real." pic.twitter.com/0cu4CcP1NB

— Johnny McNulty (@JohnnyMcNulty) June 7, 2017
So the pee tape is definitely real.

— Jared's Spokesman (@eliot_woodrich) June 7, 2017
That Comey included Russian pee tape in his statement is the SHAYYYYYYYYDIEST of shade and a reminder that Trump is out of his league. pic.twitter.com/oPBoJ1Brmh

— Steph Bello (@steph_bello) June 7, 2017
Trump brought up "The Hookers" out of nowhere to FBI director, lets us know one thing - @InternetHippo is right, the Pee Tape is real, baby!

— kid presentable (@Noalarmplanet) June 7, 2017
So the pee tape is definitely real.

— Jared's Spokesman (@eliot_woodrich) June 7, 2017
A good way to convince people that you didn't hire hookers to pee on a bed for you is to bring it up as often as possible. https://t.co/vJMsYJkcdm

— Jessie (@NicCageMatch) June 7, 2017
I'm not saying Comey's testimony means he wants someone to ask him about the pee tape tomorrow, but I'm not NOT saying that either.

— Jesse Berney (@jesseberney) June 7, 2017
That was fun!
And now back to discussing obstruction of justice.