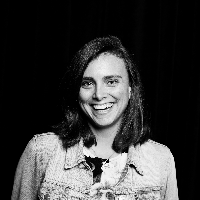 Filed by Catherine LeClair

|

Jan 05, 2017 @ 10:20pm
House Speaker Paul Ryan announced on Thursday that Republicans will move to defund Planned Parenthood as a part of the bill to dismantle Obamacare, The Hill reports. This will happen by way of a "reconciliation" bill that prevents Democrats from instigating a filibuster against it, and means that Republicans wont need 60 votes to win the plan to cut off federal dollars to the reproductive health nonprofit.
For many women who rely on Planned Parenthood for regular access to reproductive health services, this means that their worst fears from the Trump/Pence campaign are coming true. The last time Planned Parenthood was defunded under the same ruling, it cut off funding for a full year. In the face of the ruling, the internet's best feminists have taken to Twitter, using the hashtag #StandWithPP to promote awareness for the essential services that the nonprofit provides.
While this war against women's reproductive rights rages on, take solace in the many strong voices who are standing with Planned Parenthood. You might even learn a bit more about the many things they've done to help women with their health issues:
https://twitter.com/Bliss_quinn/status/817196676918181888
And one for the boys: