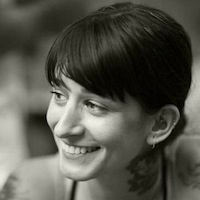 Filed by Jessie Dean Altman

|

Jan 18, 2017 @ 2:47pm
It's getting to be that time, people—President Obama is leaving the White House. Wednesday afternoon Obama held his final press conference, which unsurprisingly was a little more sane than the one Donald Trump held last week, and probably the ones we can expect from him in the future, too.
Here are some of the funniest and most insightful reactions to the press conference from all the Twitter-ers.
Edward R. Murrow: "Goodnight and good luck.
Obama: "Good luck."
Inner Obama monologue: "You're fu

— Xeni Jardin (@xeni) January 18, 2017
we're "going to be ok," said obama to viewers and reporters, and also harvey keitel to tim roth in reservoir dogs's third scene.

— Asawin Suebsaeng (@swin24) January 18, 2017
Obama on running for anything "anytime soon"
ME: SO YOU'RE SAYING THERE'S A CHANCE

— Oliver Willis (@owillis) January 18, 2017
what a contrast: in final presser, Obama thanks press for defending democracy. in last presser trump attacked press as makers of fake news

— Richard Engel (@RichardEngel) January 18, 2017
Obama's last press conference. Take it in. It'll be a long time until we have another one that is rational & hopeful w/ cohesive sentences.

— Shauna Richardson (@ShaunaRRichards) January 18, 2017
Obama is one of the very few politicians whom I believe when he says he wants to go home to spend more time with his family,

— haunted spicey (@zandywithaz) January 18, 2017
Pretty epic subtweet from Obama right now.

— Christopher Hayes (@chrislhayes) January 18, 2017
Obama just pardoned any adult who took an active interest in "Westworld"

— Sam Grittner (@SamGrittner) January 18, 2017