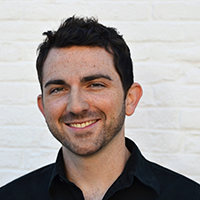 Filed by Chip Dwyer

|

Oct 07, 2015 @ 5:20pm
A company called Grammarly has audited and ranked the grammar of each presidential candidate's supporters. They did it by analyzing Facebook comments on the candidates' Facebook pages. Generally speaking, grammar is not the top priority for anyone leaving a politically-charged Facebook comment, but it produces some very interesting results. The company noted that while the study was conducted just for fun, it was done using rigorous analysis:
Whoever your pick for POTUS, one thing's certain — political topics inspire passionate discussions. With a light heart and heavy-hitting algorithms, we visited each candidate's official Facebook page and looked at the comments there to see how well their supporters handle themselves when they communicate their ideas in writing.