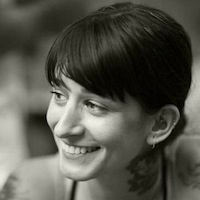 Filed by Jessie Dean Altman

|

Mar 15, 2017 @ 8:33am
In case you missed it—haha, just kidding, there's no way you missed it—Rachel Maddow released part of Donald Trump's 2005 tax returns on her show Tuesday night.
First, there was the buildup of excitement as Rachel Maddow talked…and talked…and talked and talked. Then, there was the slight letdown of there being only two pages of Trump's tax returns, and them being from over a decade ago. Still, something's better than nothing.
And throughout it all, Twitter reacted and reacted and reacted.
bed>
1.
2.
Wish these tax returns had been something huge like a tape of trump admitting to serially sexually assaulting women or something

— Cullen Crawford (@HelloCullen) March 15, 2017
3.
4.
I turned off the Rachel Maddow report thirty minutes in. Somebody let me know if the patriots turn this thing around after halftime.

— Josh Gondelman (@joshgondelman) March 15, 2017
5.
6.
Maddow: We have them. Trump's returns. He earned 3.14...

Everyone: Oh no.

Maddow: 15926

Everyone: No.

Maddow: 536

Everyone: God no.

— Aaron W. Gordon (@A_W_Gordon) March 15, 2017
7.
8.
me: rachel maddow has trump's tax returns at 9
my dad: let's watch it on the big screen

...this is literally our olympics

— Anna Foley (@exfoleyator) March 15, 2017
9.
No matter what @maddow has in the tax returns, it's deeply satisfying to know Trump is angrily watching a gay woman on television right now.

— Dorothy Snarker (@dorothysnarker) March 15, 2017
10.