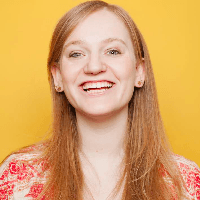 Filed by Orli Matlow

|

Mar 31, 2017 @ 4:18pm
Rex Tillerson, America's top diplomat tasked with maintaining and restoring the world order through powers of statesmanship, is not a friendly dude. Or at least, is as friendly as the T-Rex for whom he's named.
A new profile in The Washington Post chronicles how much he has alienated himself from the majority of the State Department, so much so he won't let most people look directly into his eyeballs.
Twitter had fun with this factoid, which is so brazenly like a cartoon villain, you wouldn't expect anything less from Donald Trump's main ambassador to the world.
Rex Tillerson cozies up to vicious dictators Assad, Erdogan--tells senior State Dept diplomats not to have eye contact with him. Beyond bad

— Norman Ornstein (@NormOrnstein) March 31, 2017
If you look Rex Tillerson in the eye, you and your fellow guests will be sent on one of three completely unique Indiana Jones adventures.

— Aditya Sood (@adityasood) March 31, 2017
I can't make eye contact with Rex Tillerson unless my husband is present

— Orli Matlow (@HireMeImFunny) March 31, 2017
Do not look Rex Tillerson in the eyes or your body will become his next host

— Emily (@emmikays) March 31, 2017
The only reasonable theory as to why Rex Tillerson bans eye contact is if it would turn the gazers into stone, a la Medusa.
Here's hoping you can make peace while looking at your feet.