Ringo Starr, Zooey Deschanel's favorite Beatle and half of the half of the Beatles that are still alive, canceled a concert in North Carolina to protest their horrible anti-LGBT bill. House Bill 2 forces transgender people use the toilets in the rooms that correspond to the gender on their birth certificates, and people from Bruce Springsteen to porn site XHamster have pulled out of the state in solidarity with the LGBT community.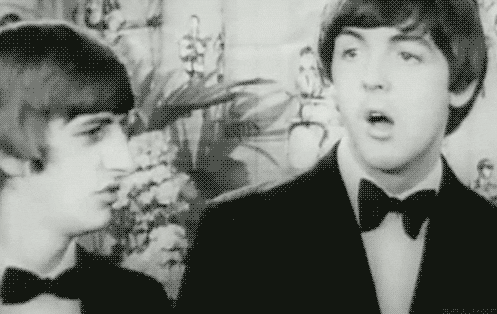 The concert was slated to take place in June as part of his "All Starr Tour," (points for the pun, Ringo) at the Koka Booth Ampitheatre in Cary, North Carolina. He posted the statement to Facebook, and is getting a mixed reaction in the comments.
Thank you Ringo Starr for standing up against this discrimination.
i am NOT in favor of gender neutral publics rest rooms. there are male and female sexual predators out there. i am AGAINST hatred for anyone that is transgender, but, also believe that restrooms in the public sector should be segreated.
As The Beatles also said "Well you should see Polythene Pam, she's so good looking but she looks like a man"
Peace and Love.
Many people are also surprised that he still tours. Actually, Starr has been touring since 1989 with his All Starr Band, a supergroup of revolving rock legends.
Starr said in the statement, "I'm sorry to disappoint my fans in the area, but we need to take a stand against this hatred. Spread peace and love."
A wise band once said, "All you need is love." Here's hoping North Carolina gets the message.