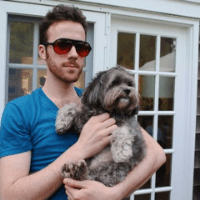 Filed by Miles Klee

|

Apr 15, 2017 @ 6:39pm
An amusing report from British newspaper The Times today revealed that Donald Trump really wants a fancy carriage ride when he visits the U.K.
"The White House has made clear it regards the carriage procession down the Mall as an essential element of the itinerary for the visit currently planned for the second week of October, according to officials," the article states. But security officials have balked at the request, since huge protests against President Trump are already expected, and the royal, gold-plated carriage—though in keeping with Trump's self-image—is far less safe than the recommended armored vehicle.
As you might expect, people are enjoying the way in which Trump continues to pretend he's the king of anything other than blaring, wearying incompetence.
Trump wants a gold carriage for his state visit to the UK you can get the fucking bus with the rest of us mate

— zoe🥝 (@chocolattelouis) April 15, 2017
Trump wants a gold-plated carriage for when he visits the Queen? Golden carriages, golden showers... he expects A LOT when he visits Europe!

— Cyrus McQueen (@CyrusMMcQueen) April 15, 2017
Thankfully, if there's one person on this planet who can still stand up to Trump—and maybe knock him down a peg—it's Queen Elizabeth II. Or maybe she can have him put in an even fancier "VIP" carriage that gets driven into the River Thames. Either way, don't expect her to put up with this nonsense like we American peasants do.