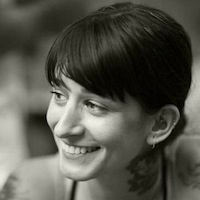 Filed by Jessie Dean Altman

|

Sep 01, 2016 @ 8:41am
On Wednesday night, hours after going to Mexico to meet with Mexican President Enrique Peña Nieto, Donald Trump gave an immigration policy speech in Phoenix. Since the day was all about Mexico, someone in Trump's campaign decided to eschew the standard red "Make America Great Again" hat and instead throw former New York mayor Rudy "Nine what?" Giuliani and Alabama Senator Jeff "Real Name Jefferson" Sessions on stage in white hats that read "Make Mexico Great Again Also" (because grammar). It was a ridiculous but pretty successful plan, because Twitter can't stop talking about it.