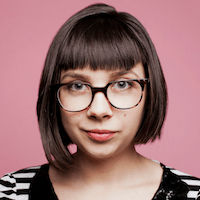 Filed by April Lavalle

|

Aug 03, 2016 @ 5:10pm
As the host of Full Frontal with Samantha Bee, it is Samantha Bee's job to make jokes, but a handful of people trying to "educate" her on Twitter sure makes her job a lot easier. It all started when the Full Frontal Twitter account satirized Eric Trump's comments saying that women who are "strong" don't allow themselves to be sexually harassed in the work place by posting this tweet with the caption "'She was asking for it. A strong cheetah would never allow itself to be subjected to getting shot.' -@EricTrump"