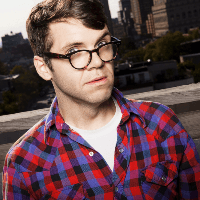 Filed by H. Alan Scott

|

Jul 18, 2016 @ 8:10pm
Sarah Palin isn't at the Republican convention this week. And it looks like it might be because Palin, one of Donald Trump's biggest supporters, is busy tending to her son's battery charges.
Sarah Palin's son Track has been remanded to jail on his domestic violence case. Link: https://t.co/jbmwOgCrrU
Case #: 3PA-16-00145CR

— Charles Johnson (@Green_Footballs) July 15, 2016
Blogger Charles Johnson noticed the inconvenient timing of the trial and the convention while perusing Alaska's court record database.
Track Palin was arrested in January 2016 for drunkenly attacking his girlfriend. According to police reports, after beating her, he taunted her by putting an AR-15 to his head and threatening to kill himself, reportedly asking "Do you think I'm a pussy?"