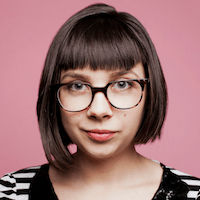 Filed by April Lavalle

|

Jan 11, 2017 @ 8:08am
On Tuesday, President Obama gave his farewell speech in his hometown of Chicago, Illinois. He was accompanied by First Lady Michelle Obama, his eldest child Malia Obama, Vice President Biden and Dr. Jill Biden. But where the heck was Sasha Obama? Well, Twitter definitely has some theories as to why the youngest Obama daughter may have missed her father's final address.
Sasha Obama:"Can I get Tuesday night off, my dad is giving his farewell speech"
Manager:"Only if you can find someone to cover your shift"

— Celine Besman (@CelineBesman) January 11, 2017
Unfortunately, the answer is much more mundane than that. According to CBS News White House correspondent Mark Knoller, Sasha couldn't make it out to Chicago for her dad's speech because she had an exam in the morning. The 15-year-old is currently a sophomore at the prestigious D.C. private school Sidwell Friends.
Where was Sasha? WH Official says she stayed back in DC tonight because she has an exam at school tomorrow morning.

— Mark Knoller (@markknoller) January 11, 2017
Damn! And to think that I used to play hooky just to sit at home and watch The Price is Right.
"Malia and Sasha, under the strangest of circumstances, you have become two amazing young women. You are smart and you are beautiful but more importantly, you are kind and you are thoughtful -- and you are full of passion. And bore the burden of years in the spotlight so easily," said Obama in his final speech as President. "Of all that I have done in my life, I am most proud to be your dad."
Hopefully Sasha aced the test and is able to catch her father's farewell address after school.
Sasha Obama missed her dad's farewell address because of an exam. I need to remember this the next time that a student asks for a deferral.

— Duane Bratt (@DuaneBratt) January 11, 2017
Sasha Obama missed her father's speech because of a big test at school; that basically tells you who @potus & @flotus are as parents.

— Amy Davidson (@tnyCloseRead) January 11, 2017