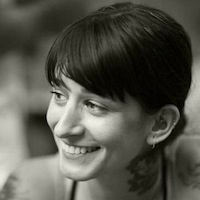 Filed by Jessie Dean Altman

|

Feb 15, 2017 @ 9:06am
Oh, man, some people are just asking to be trolled on Twitter. Like Fox News' Sean Hannity, who on Tuesday night used his Question of the Day to ask if people thought the left was trying to destroy Trump's presidency. Lol.
Question of the Day: Do you think the left is trying to destroy the Trump Presidency? #Hannity

— Sean Hannity (@seanhannity) February 15, 2017
Unsurprisingly, quite a few people responded that no, Trump seemed to be doing a fairly good job of that himself.
Question of the day: Does a dumbass self-destructive president need any help?

— BenDavid Grabinski (@bdgrabinski) February 15, 2017
he seems to pretty pretty adept at destroying his own administration. The only ones helping work in the Kremlin.

— Neil Miller (@rejects) February 15, 2017
.@seanhannity How? By reporting the shit that Trump and his administration are doing? Sorry if real life is "trying to destroy" it.

— Lotus Prince (@LotusPrince) February 15, 2017
Some Twitter users had further observations about Sean Hannity's question.
If by the left you mean the NSA, FBI, CIA, DIA, the DOJ, and the State Department, then 'yes' the left wants to destroy Trump.

— Martin Longman (@BooMan23) February 15, 2017
keep in mind Republicans are voicing their opposition to Trump. I'm beginning to think this isn't a Left conspiracy

— methodicjon (@methodicjon) February 15, 2017
such hypocrisy, Repubs obstructed Obama's entire presidency, now you blame Dems for Trump being a total disaster? Seriously.

— Jonna Chissus (@JonnaChissus) February 15, 2017
I think Trump is trying to destroy America.

— janey v. ❄ (@nycjaneyvee) February 15, 2017
Welp, ask a stupid question, get some…actually pretty good answers, I guess.