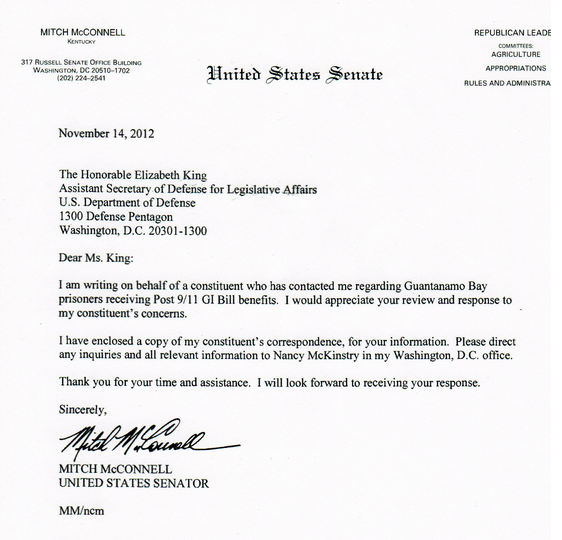 "I'm also forwarding you a link my cousin sent me about Obama being a Hitler."
Oh, Mitch McConnell. You've worked so hard for so long to be taken seriously, but sadly you look like a Giant Tortoise from the Galapagos and you also do dumb things like this. The Duffel Blog, a fairly straightforward military version of The Onion, ran a story claiming Guantanamo detainees were receiving post-9/11 GI benefits. In other words, a story that's obviously absurd unless you're living in an alternate reality bubble where Barack Obama gives terrorists sponge baths — a bubble called "the GOP". We're pretty sure the article is even making fun of Obama and civil liberties types, so it's a shame that McConnell made the joke about himself. Check out the screencap below and see if anything else should have tipped McConnell off that this was fake: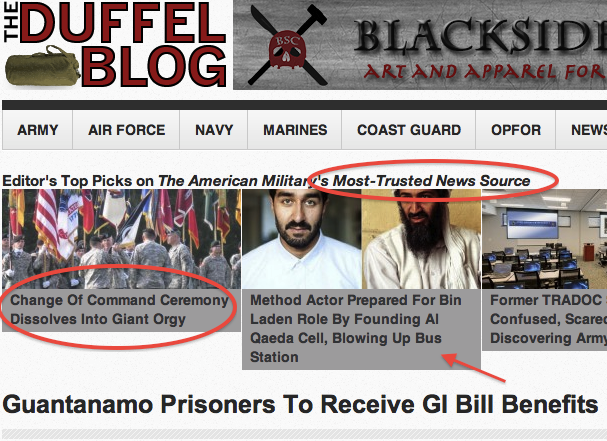 If these headlines AREN'T obviously fake to a senator, that's much more worrying.