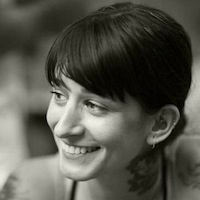 Filed by Jessie Dean Altman

|

Jun 08, 2016 @ 8:39am
Uh-oh, Stacey Dash is back in the news. In an interview with The Hollywood Reporter, the FOX pundit, who is currently promoting her memoir There Goes My Social Life: From Clueless to Conservative, stated that the way to fix Hollywood's diversity problem is to "stop segregating films."
[Diversity is] absolutely a problem, but a diversity outreach program won't solve it. Movie casting being colorblind is the way to solve it. Stop segregating films. We have Black Hollywood and Hollywood. You know that, and I know that. We should get rid of black films, and everybody just make films.