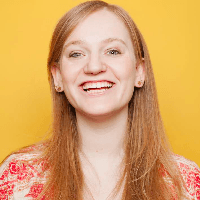 Filed by Orli Matlow

|

Sep 14, 2016 @ 9:50am
In a truly unfair insult to the toxic-tentacled Dark Lord Cthulhu, Stephen King tweeted the latest theory on what might be the real evil forces that inhabit Donald Trump.
Breaking News: Reliable sources reveal that Donald Trump is actually Cthulu. The absurd hairdo isn't absurd at all. It hides the tentacles.

— Stephen King (@StephenKing) September 12, 2016
Cthulhu, whose presidential run has barely been covered by the mainstream media, objected to this insulting comparison.
According to the evil monster concocted by H.P. Lovecraft (via the Twitter account @cthulhu4america), Trump is too "buffoonish" to even attempt to pull off a Cthulhu-level catastrophe.