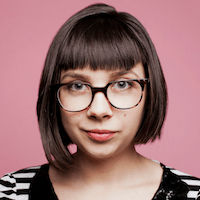 Filed by April Lavalle

|

Jun 20, 2017 @ 9:35am
If you have been missing the dulcet tones of Press Secretary Sean Spicer lying through his teeth during press briefings lately, White House chief strategist Steve Bannon has a good explanation as to why he has been off TV for a while—"Sean got fatter."
Pot meet kettle.
Bannon gave the three-word explanation in the form of a text to The Atlantic amidst rumors that Spicer will step down from his post as Press Secretary. According to The Atlantic:
Neither Spicer nor deputy press secretary Sarah Sanders responded to queries about the changes to the briefings. Asked why the briefings are now routinely held off-camera, White House chief strategist Steve Bannon said in a text message "Sean got fatter," and did not respond to a follow-up.
You know who did respond with a follow-up? Twitter.
Bannon calling Spicer fat is like alcoholism insulting stress eating.

— Brook Lundy (@brooklundy1) June 20, 2017
I'm no fan of Spicer's but man is Bannon a jerk.

— John Podhoretz (@jpodhoretz) June 20, 2017
Bannon calling Spicer fat is like the pot calling the kettle black, except this particular pot probably uses a WAY different word for black.

— OhNoSheTwitnt (@OhNoSheTwitnt) June 20, 2017
This afternoon we'll all have the opportunity to see just how fat Sean Spicer has gotten.

— Cody Derespina (@CDerespina) June 20, 2017
Even Chelsea Clinton came to the defense of Sean Spicer, because we live in crazy-wacky upside down America now.
These are some pretty weird times.
Sean Spicer sits in his office, wiping a single tear away.
Sees Chelsea defending him from Bannon fat shaming.
Begins humming fight song

— Stephen Miller (@redsteeze) June 20, 2017
Between kissing the ass of their overly-tan blonde leader, tweeting nonstop and all the name-calling, the White House is beginning to sound a lot like high school. Melania for prom queen?
Hey Melissa McCarthy, you up? Someone at Saturday Night Live is probably sewing you a fat suit as we speak.