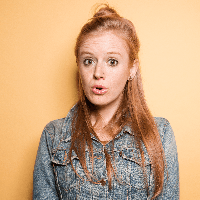 Filed by may wilkerson

|

Nov 11, 2016 @ 5:20pm
A high school student named Natalie Gomez shared a note that her English teacher left on the door of her classroom, reassuring students who might feel alienated and scared by what's happening in our country. The note quickly went viral and is hopefully providing comfort to a lot of students way outside the walls of Señora Tarman's classroom.
Here it is:
It reads:
Dear undocumented students. In this classroom there are no walls.

Dear black students in this classroom, your life matters. You are loved.

Dear Muslim students and students of Middle Eastern descent, We know you are not terrorists. You are loved.

Dear Mexican students, you are not rapists or drug dealers. You are loved.

Dear female students, men cannot grab you. Men WILL respect you—demand it. You are loved.

Dear LGBTQ students, you are perfect just as you are. You are loved.

Dear ALL students, we will get through this day, this year, together. We will respect each other and learn from one another. You are a beloved part of this country and community.
These are beautiful and important words that every student needs to hear. Now as much as ever. Here's hoping every student has a Señora Tarman in their life.