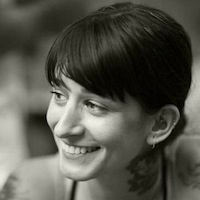 Filed by Jessie Dean Altman

|

Jul 21, 2016 @ 8:53am
The three-ring circus that is the 2016 Republican National Convention nearly imploded Wednesday night when former presidential candidate/World's Most Punchable Face mug owner Ted Cruz made the bold decision not to endorse Donald Trump for president, and was subsequently booed off the stage.
It's the first time in history the RNC was a "Boos Cruz," just not on a boat. Trump fans were irate, but the Twitterati had a blast.