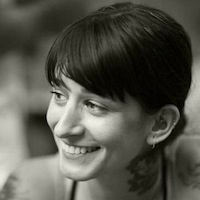 Filed by Jessie Dean Altman

|

Apr 15, 2016 @ 10:15am
For some strange reason (hint: "New York values"), it seems New Yorkers aren't fans of Ted Cruz—even Republican ones. It turns out Ted Cruz didn't get a lot of support, or even attention, from the guests of Thursday's night New York City GOP Gala.
Reporters and attendees couldn't help but comment (out loud, while he was speaking) about it.
Unsurprisingly, @TedCruz seems to be receiving a muted reception at NY GOP gala. Some usual applause lines are getting silence.

— Patrick Svitek (@PatrickSvitek) April 15, 2016
While the crowd loved Donald Trump, they all of a sudden remembered other stuff they had to do when it was Cruz's turn at the podium.
it's sort of painful to watch someone speak passionately to a crowd who wouldn't even notice if he killed himself onstage

— Olivia Nuzzi (@Olivianuzzi) April 15, 2016
Reaction at #nygop dinner to Cruz is embarrassing for both Cruz and the guests. Folks walking around, chatting w/ each other as he speaks.

— Philip Rucker (@PhilipRucker) April 15, 2016
Cruz recently tried to win over New York Republicans with an ad bashing the city's Democratic mayor, Bill de Blasio.
But if Thursday night's GOP dinner is any indication, New Yorker's aren't buying what Ted Cruz is selling: "Hey, we're eatin' here!"