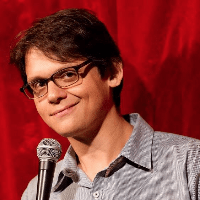 Filed by Matt Nedostup

|

Jun 16, 2015 @ 4:05pm
South Bend, Indiana Mayor Pete Buttigieg delivered a bombshell announcement in a very classy way.

Pete Buttigieg, America's Mayor. (via Wikipedia)
If you've never heard of South Bend Mayor Pete Buttigieg, remember the name (even if you can't pronounce it). He's a rising star of American politics, and he just entered the national spotlight in a big way.
At 33, Buttigieg is one of the youngest mayors in the country. He was actually elected when he was just 29, becoming the youngest mayor of any city with a population greater than 100,000. A Rhodes scholar, he attended both Harvard and Oxford, and is an officer of the U.S. Navy Reserve. He actually took a leave from his duties as mayor to serve a seven-month deployment in Afghanistan in 2014. The Washington Post called him "the most interesting mayor you've never heard of." But now you've heard of him.