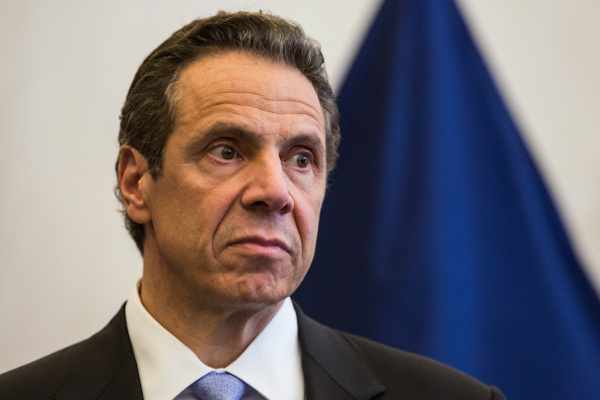 Is this the face of a unicorn killer? (via)
I don't know much about running a successful political campaign (or even a bad one), but I know this much: if you can get your opponent to talk about unicorns, you're doing something right. And if you can get your opponent to deny having killed a unicorn, you're having a great day. So, even though the Republican candidate for Governor of New York, Rob Astorino, is still way behind in the polls, his campaign's new over-the-top attack ad has to be considered a big winner.
The ad not only accuses current New York Governor Andrew Cuomo of killing unicorns, it also says he abused Santa Claus and blames him for the murder of Humpty Dumpty. The Astorino camp says the ad is a response to the smear campaign that Cuomo has been running against their candidate.
Speaking at an event today to promote the Women's Equality Party, Cuomo said, "I do not murder unicorns. I'm against it. All women are against the murder of unicorns." Even though he was clearly joking, his words could provide another boost for the Astorino campaign, after the New York tabloids run with headlines reading, "Cuomo denies killing unicorn!"
(by Jonathan Corbett)