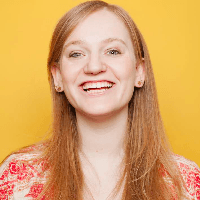 Filed by Orli Matlow

|

Nov 01, 2016 @ 11:34am
Tinder hooked up with Rock the Vote in 16 countries to find out which candidate thirsty millennials match with, and the results are in. After millions of swipes, Tinder's "Swipe the Vote" discovered that the world's singles are #WithHer.
The app made some interesting discoveries about how the candidates fare that might help predict the outcome as much as any other poll. The Tinder blog reports:
In the U.S.:

Hillary vs. Donald

57% of American users matched with Hillary Clinton and 43% matched with Donald Trump, based on the issues alone.
53% of Tinder users in the United States say they plan to vote for Hillary Clinton and 47% of users plan to vote for Donald Trump.
You'd think people on Tinder would have been moved by Trump's "Grab them by the pussy" tape, but they appear to be more sophisticated.
Tinder surprisingly broke it down by the issues, providing insights into the hot topics. A whopping majority of Tinder users lean liberal on issues like immigration, taxing the rich, and college tuition, showing how users of the hookup app are still Feeling the Bern.
The issues:

Citizenship for All: 57% of users prefer a path to citizenship for undocumented immigrants.
Occupy Wall Street?: 65% of users in the United States want an increase in taxes for the 1%.
Free for All: 56% of users in the United States think college tuition should be free.
Tinder opened up the poll to see what people in other countries think about America's national nightmare. Most of the world is #WithHer, except—surprise!—Russia.
A whopping 71% of horny Russian people said they would vote for Trump, even though 76% of them agree with Hildawg on the issues.
Who would have thought that Tinder could provide insight into Kremlin-Trump relations?
Read the complete findings over at Tinder's blog.