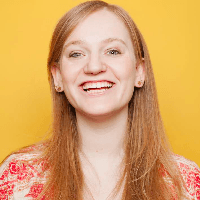 Filed by Orli Matlow

|

Jan 12, 2017 @ 10:29am
Twitter is trolling millennial talking head Tomi Lahren for her newfound hobby of taking photos with black people and saying she's not racist, even though she's famous for comparing Black Lives Matter to the KKK and writing off people who speak out about systemic inequality as "snowflakes" (oooh, burn!).
Today, Lahren posted a photo of herself on Instagram standing next to a black man with the caption "Yeah I have black friends. Get over it." No surprisingly, people are responding with one big facepalm.
Yeah, she's getting dragged.
@TomiLahren if he is a true friend you wouldn't have to include his color, Tammy. Don't objectify someone and use them as a prop.

— Shoey (@shoeyj3) January 12, 2017
@TomiLahren @MAJTOURE great! would love to see more of this, much less of the anger/hate toward 1/2 your fellow Americans. suits you better!

— Jeremy Toeman (@jtoeman) January 12, 2017
Tomi Lahren's black friend is Maj Toure, leader of a group called Black Guns Matter, which holds workshops on using firearms. Seems like the beginning of a beautiful friendship.
Millennials just want a trophy for everything.