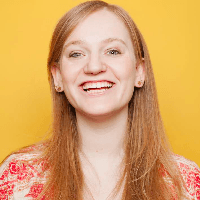 Filed by Orli Matlow

|

Feb 26, 2017 @ 10:33pm
Iranian director Asghar Farhadi won his second Oscar for Best Foreign Film at the 2017 Oscars, this time for his movie The Salesman. To protest President Trump's travel ban on people from seven Muslim-majority countries, Farhadi boycotted the ceremony, and instead had a powerful statement read by Iranian-American astronaut Anousheh Ansari.
Statement read on behalf of foreign language film winner Asghar Farhadi denounces "inhumane law that bans entry of immigrants to the US" pic.twitter.com/GxulPE7E5L

— ABC News Politics (@ABCPolitics) February 27, 2017
Naturally, this powerful moment did not sit well with fans of Trump's ban. Future Kellyanne Conway/fellow right-wing mouthpiece Tomi Lahren freaked the F out, and took the opportunity to spew nastiness on Twitter.
Feel free to stay in Iran. I hear it's nice there. Good terror training grounds. #Oscars

— Tomi Lahren (@TomiLahren) February 27, 2017
In addition to being a disgusting, racist generalization about the nation and people of Iran, it's a terribly constructed tweet.
There's more.
Foreign film translation: Iranian filmmakers don't like new POTUS because they're used to former POTUS kissing their behinds. #Oscars

— Tomi Lahren (@TomiLahren) February 27, 2017
Twitter pointed out how the nastiness was also just inaccurate.
The sad snowflake was really bitter that she wasn't invited.
Oscar red carpet: "what are you wearing?" White guilt and liberal privilege. #Oscars

— Tomi Lahren (@TomiLahren) February 27, 2017
Tomi Lahren's tweet became an important moment of apology.
https://twitter.com/levantina_/status/836054342717358080