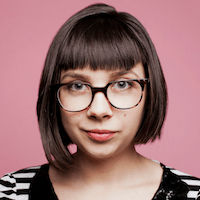 Filed by April Lavalle

|

Apr 21, 2016 @ 12:03pm
GOP front-runner Donald Trump gave his position on North Carolina's new anti-LGBT law on The Today Show this morning. The controversial law called House Bill 2 was passed last month, and it forces transgender individuals to use public bathrooms that correspond with the gender on their birth certificates. When asked about his feelings on HB2, The Donald gave an answer that may surprise you. The short clip is worth a watch.
When asked if he had any transgender people working on his campaign, Trump said "I don't know. I really don't know, I probably do, I really don't know."
Of course, those pesky Kardashians found their way into a news story that had seemingly nothing to do with them. Matt Lauer asked "So if Caitlyn Jenner were to walk into Trump Tower and want to use the bathroom, you would be fine with her using any bathroom she chooses?"
Trump replied, perhaps shockingly: "That is correct."
Despite his more inclusive answer, it is doubtful that any of your liberal friends will be sharing this story on their news feeds in celebration of the Donald any time soon.