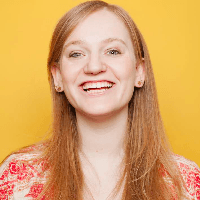 Filed by Orli Matlow

|

Aug 03, 2016 @ 12:15pm
The 2011 Comedy Central Roast of Donald Trump was one of the all-time greats in the genre. It was an epic verbal beating, from Anthony Jeselnik's takedown of his business acumen ("Donald, you've got a great sense of humor. You've been so happy to embarrass yourself on Saturday Night Live and the casino business,") and his gross relationship with Ivanka ("The Donald and I have a lot in common: We both live in New York, we both play golf, we both fantasize about his daughter," joked Jeff Ross).
Here's a sizzle reel, that is cathartic to watch. As Snoop Dogg (Snoop Dogg?!) says, "He wants to run for president and move into the White House. Why not? It wouldn't be the first time you pushed a black family out of their home."