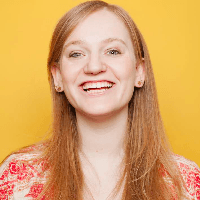 Filed by Orli Matlow

|

Oct 09, 2015 @ 8:39am
Donald Trump's racism toward Latinos and harsh immigration policies have been as big a part of his campaign as his hat and hair. With his anti-Latino views so strong and well-known, it is wild to see him bring a woman from Colombia onstage literally jumping and screaming for joy. After escorting her onto the stage, Trump makes sure to turn directly towards the microphone and say, "And is this a setup? Did I ever meet you before?" Her answer to the question? ""I'm Hispanic and I'm voting for Mr. Trump! We vote for Mr. Trump! We love you all the way to the White House!"