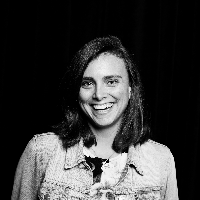 Filed by Catherine LeClair

|

Apr 06, 2017 @ 10:10pm
President Donald Trump announced on Thursday night that he had authorized an air strike of more than 50 missiles in Syria. This attack was in response to the Syrian government's chemical weapons attack that killed 80 civilians earlier this week, The New York Times reports. To make matters worse, President Trump announced the missile strikes from his golf club at Mar-a-Lago.
Let that sink in. This administration's first military attack was done from a sprawling beachfront resort in Florida. It's almost so insane that it's not shocking. Like, of course this is how this would happen. Because at this point, President Trump feels like more caricature than person.
Well, the on-the-nose execution wasn't missed by anybody. Here's what Twitter is saying about the situation: