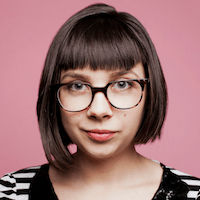 Filed by April Lavalle

|

Jul 18, 2016 @ 3:15pm
We are officially living in a scary rebooted version of The Apprentice. Donald Trump said "you're hired" to ex-Apprentice contestant Theresa "Omarosa" Manigault, making her the Director of African-American Outreach for his campaign.
After her time on Trump's reality show, Omarosa rode the fading reality-star fame train to such shows as Survivor, The Surreal Life, and I Love New York. Now she is ready to get political and work for the man who put her name on the trashy reality show map.