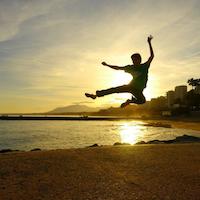 Filed by Mitchell Friedman

|

Jan 29, 2016 @ 4:10pm
In the days leading up to yesterday's GOP debate, Donald Trump entered a furious rage primarily directed at Megyn Kelly. Just like fellow entertainer Kanye West, Trump likes his tantrums to play out over social media. One of his tweets was a wildly offensive degradation of Megyn Kelly over a GQ photoshoot.
But another was a wildly inaccurate characterization of the relationship between Fox News (and "Mygan" Kelly) with Saudi Arabia's Prince Alwaleed bin Talal. Most offensive of all is the implication that everyone in the world can't tell this image is really, really poorly Photoshopped: